Ford Meter Box to construct new foundry and add manufacturing capacity
From a press release of NFFS member company Ford Meter Box Company, Inc.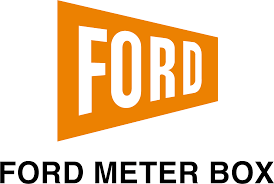 Wabash, Indiana, July 14, 2023 – The Ford Meter Box Company, Inc., a manufacturer of underground waterworks products headquartered in Wabash, Indiana, announced plans to expand and modernize its foundry operations and increase downstream production capacity.
The 125-year-old firm manufactures waterworks components for private and public infrastructure markets. Its production departments encompass foundry, machining, assembly, warehousing, and supporting skilled trades operations.
Ford Meter Box plans to construct a 300,000 square foot state-of-the-art nonferrous foundry on a 90-acre site in Wabash's northeast industrial park pending local approvals. Company president Steve Ford noted that the expansion would be the largest in its history. "The new facility will complement existing manufacturing operations at the firm's Manchester Avenue location. Parts of our present foundry will remain in production, and parts will be repurposed to better utilize space," Ford said. Groundbreaking is anticipated by late summer or early fall.
The company last relocated foundry operations during the 1970's when back-to-back construction projects accommodated a pattern shop, core-making, and automated green-sand molding equipment. Subsequent capacity growth has been achieved via onsite facility expansions and equipment upgrades.
The new standalone foundry is expected to support a substantial increase in brass production while allowing room for future production lines. Capacity improvements throughout the firm's facilities will require additional staff; however, hiring numbers will depend ultimately on business levels. The firm is presently recruiting engineering, maintenance, and sales talent in support of its growing core business and recent water treatment plant offerings.

The announced multi-year modernization effort represents a $250-300 million investment in technology, capacity, flexibility, safety, automation, and training across two Wabash campuses. The project is intended to increase the company's resilience for the long term while addressing waterworks needs arising from an aging U.S. water infrastructure and the construction of single and multi-family housing units.
Company officials noted that the expansion is an "investment in Wabash County." It is also a long-term commitment to public water projects requiring domestically sourced materials.
"I am elated that Ford Meter Box has chosen to expand their business in Wabash," said Mayor Scott A. Long. "We've worked hard with the team at Grow Wabash County to create an environment to attract new jobs and growth in our community, and we are excited that we can partner with our largest, homegrown employer to expand right here. This is an incredible way to celebrate the 125th anniversary of The Ford Meter Box Company."
Ford Meter Box gratefully acknowledges the cooperation received from federal, state, and local officials; economic development organizations; electric utility services; equipment providers; affiliated trade, financing, and foundry organizations; and the company's engineering firms. Moreover, the company acknowledges the planning efforts of its professional engineering and foundry staff during the past eighteen months.
About Ford Meter Box
The Ford Meter Box Company, Inc. is a manufacturer of water meter setting and testing equipment, service line valves and fittings, and pipeline coupling, repair, and restraint products for the waterworks industry and ancillary markets. Founded by Edwin Ford in 1898, the privately-held company operates manufacturing facilities in Wabash, Indiana, and Pell City, Alabama, and is certified to the ISO 9001 quality standard. A member of the American Water Works Association, Ford Meter Box employs a workforce of approximately 800 in support of water purveyors and stocking distributors in sixty countries around the world.