Technical Resources
NFFS Academy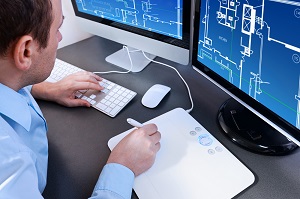 NFFS Academy is an online e-learning portal developed to provide cutting edge technical training programs to foundry industry employers and their workforce. The Academy provides immediate access to 120+ technical courses, covering multiple manufacturing disciplines, materials and manufacturing processes. NFFS Academy provides relevant, user-friendly courses that are accessible online 24/7. The courses are self-paced, self-guided, and interactive with visually engaging graphics. Concepts can be immediately applied in examples and assessments, and every course completed will be added to a transcript, with printable certificates of completion.
---
Technical Design Guides
A collection of design guides and alloy reference materials for Aluminum and Brass/Bronze Alloy families. These are the cornerstone of any non-ferrous foundry technical library. Includes:
The NFFS Guide to ALUMINUM CASTING DESIGN: Sand and Permanent Mold

NFFS Copper Casting Alloys Design Guide

Metal Matrix Composites Design/Manufacturing Guidelines for the Foundry Industry

NFFS Cast Copper Alloy Sleeve Bearings Design Guide

NFFS Aluminum/Brass & Bronze Alloy Charts
---
Metal Matrix Composites
Items addressing advanced technologies in metal matrix composites for foundries:
Introduction to Metal Matrix Composites for Foundries (article) - A good primer article to assist foundries with understanding metal matrix composite materials, and the advantages and disadvantages they have versus traditional non-composite metal alloys.
Metal Matrix Composite Research Program - In 2011, NFFS partnered with M Cubed Technologies Inc. to perform research entitled "Advanced Aluminum Metal Matrix Composites for Sand and Investment Casting Applications". This program was part of the American Metalcasting Consortium (AMC), funded in 2011 by the Defense Logistics Agency. The focus of the study was to investigate non-traditional methods of material manufacture for aluminum metal matrix composite materials with up to 55% loading of the silicon carbine reinforcement materials. The results of this research program are available here.
---
Effective Casting Simulation
The webinar below demonstrates how simulation can be used to effectively rig nonferrous castings made by the sand, investment and permanent mold processes. An initial simulation is done on an unrigged part, and gating and risering design wizards use the simulation results to guide a user through the rigging design. The rigged model is then simulated using both fluid flow and solidification analyses to verify that the design will work as desired. Automatic process optimization may also be applied, to insure that yield is maximized while maintaining part quality.
Effective Casting Simulation webinar (September 2021)
Presenter: David Schmidt, Finite Solutions
---
Aluminum Technical Training Videos
Trialco, Inc., is an ISO9001:2015 registered primary and secondary aluminum smelter located in Chicago Heights, Illinois. They specialize in producing clean, high-quality Primary and Secondary allows for the die casting, sand and permanent mold casting, investment casting and other specialty casting operations. Led by President Jay Armstrong, Trialco Inc. works hard to educate its customer base and provide aluminum technical information to the foundry industry.
As part of their educational efforts, Trialco is working to develop and release a series of training videos on Aluminum Alloys and topics related to the melting and pouring of aluminum alloys. The videos are being developed by Trialco in cooperation with Martin Hartlieb, a subject matter expert on Aluminum alloys and their application in multiple industries. Martin Hartlieb has a Master's degree in Industrial Engineering and extensive experience (more than 20 years) in the aluminum and automotive/transportation industry, especially in foundry/die casting, extrusion, forging and heat exchangers.
Trialco has released the first four videos in the technical series, and these videos are available for viewing at no cost below:


1. Introduction to Aluminum Foundry Alloys
An introductory overview of the aluminum alloys available to Permanent Mold, Sand, Die Casting & Investment Casting foundries. This is the first webinar in a series of six, all related to alloy selection, individual properties and aluminum casting. A new webinar will be released every month or so. Please enjoy their work and note email addresses at the end to have your questions answered.
2. Foundry Markets - Applications, Trends, Challenges, Strategies
This is number two in a series of six webinars related to the aluminum foundry business. This webinar addresses Die Casting, Sand Casting, Permanent Mold and Investment Casting markets and trends in these industry segments.
3. Selecting and Specifying Alloys
This is number three in a series of six webinars related to the aluminum foundry business. This webinar (video) details the how and why of alloy selection and specification.
4. Melting, Melt Treatment and Transfer for Aluminum Foundries
This is number four in a series of six webinars related to the aluminum foundry business. This session provides facts about & tips on handling and pouring molten aluminum.
5. Casting Technologies
This is number five in a series of six webinars related to the aluminum foundry business. This session provides an overview of the most common foundry casting technologies, a review of the advantages of each casting technique, and demonstrates a few examples of typical applications for each process.
6. Aluminum Alloys for Different Processes/Applications
This is number six in a series of six webinars related to the aluminum foundry business. This session provides an overview of the alloys typically used for High Pressure Die Casting, Structural Die Castings, other casting processes (slower solidification), high temperature and high strength applications, and alloys suitable for anodizing and brazing.