Technical Design Guides
Technical Resources for the Non-Ferrous Foundry Professional
Below is a partial directory of techincal design resources to assist your foundry with the manufacturing, recycling and use of non-ferrous metal castings: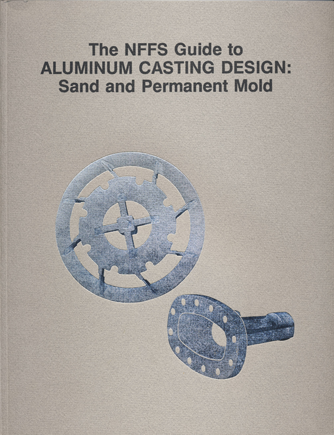 The NFFS Guide to ALUMINUM CASTING DESIGN: Sand and Permanent Mold
The NFFS Guide to the Design of Aluminum Castings: Sand and Permanent Mold is intended to provide those who specify and use aluminum castings with timely, accurate and relevant information regarding the properties, benefits, and advantages of sand and permanent mold cast aluminum. The Guide will serve as a ready reference for those involved in aluminum casting processes, aluminum casting design, aluminum alloys, heat treatment, and surface finishing of cast aluminum products. The Guide has been completely rewritten using both up-to-date and authoritative references, and expert input from a variety of sources. This reference manual is a join effort of the Non-Ferrous Founders' Society and the Center for Applied Research in Metal Casting in the Department of Industrial Technology at the University of Northern Iowa, Cedar Falls, Iowa.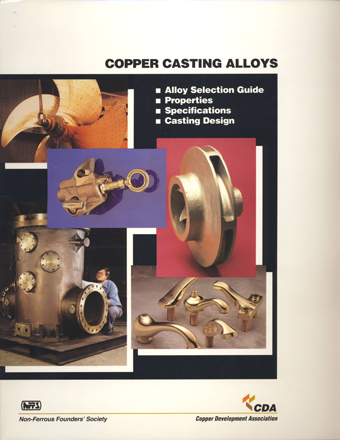 NFFS Copper Casting Alloys Design Guide

This Handbook has been prepared for the use of engineers, designers and purchasing managers, involved in the selection, design or machining of copper alloy castings and rod. It has been compiled from information supplied by testing, research, manufacturing, standards and consulting organizations that Copper Development Association Inc. believes to be competent sources for such data.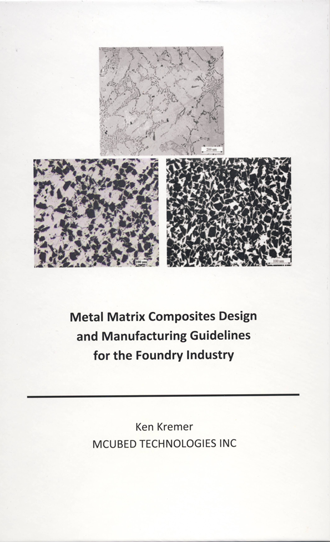 Metal Matrix Composites Design/Manufacturing Guidelines for the Foundry Industry
Copyright 2012 by MCUBED TECHNOLOGIES, Newark, Delaware and published in cooperation with the Non-Ferrous Founders' Society.
This publication provides an overview of metal matrix composite materials for foundry applications, including a review of design and manufacturing considerations for this material class.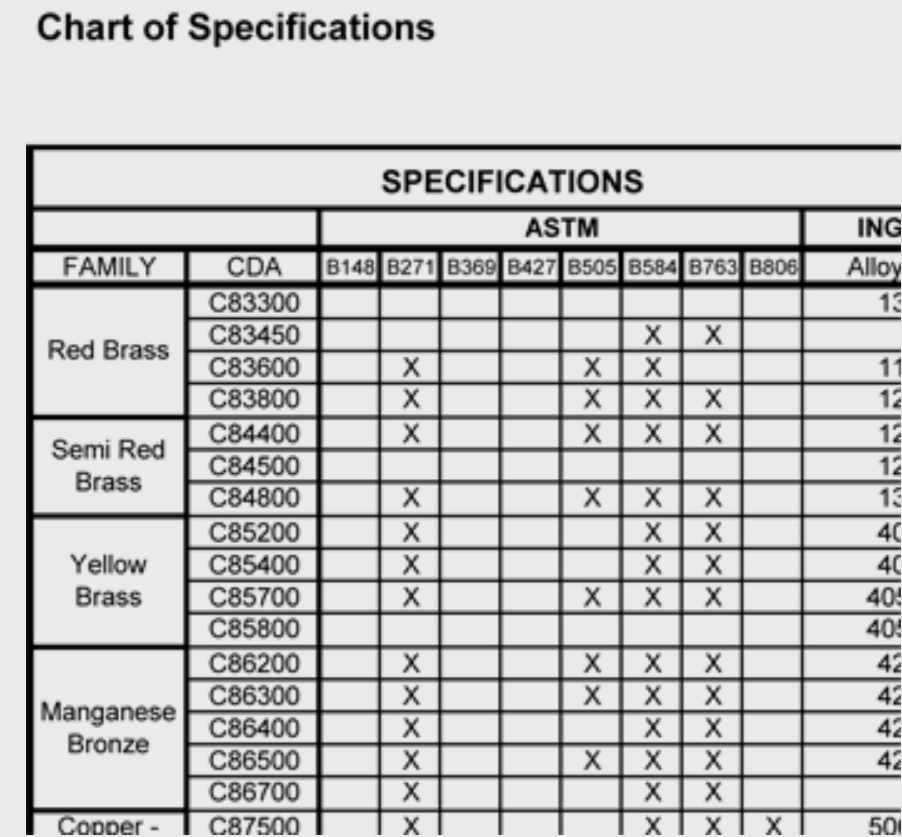 NFFS Aluminum/Brass & Bronze Alloy Charts

This two-sided 11" x 24" printed publication includes:
Aluminum Standard Sand and Permanent Mold Casting Alloys
Brass and Bronze Standard Casting Alloys
Includes important data for each alloy family including:
Specifications
Chemistry
Alloy Characteristics
Typical Mechanical Properties of Cast Alloys