ALERT for Pennsylvania Foundries!
Date posted
February 10, 2023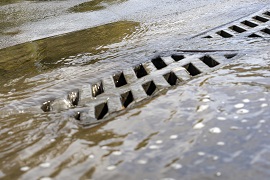 On December 24, 2022, the Pennsylvania Department of Environmental Protection (DEP) published notice of a reissued general industry stormwater permit (PAG-03) for a new 5-year term effective March 24, 2023.
Existing general industry stormwater permit holders in the State of Pennsylvania MUST submit a notice of intent (NOI) with the Pennsylvania DEP to apply for a permit no later than March 23, 2023.
According to the Pennsylvania DEP Industrial Stormwater webpage, existing permittees may continue to discharge under the existing (2016) PAG-03 General Permit until its expiration on March 23, 2023.
The Pennsylvania DEP has provided a Q&A document on Industrial Stormwater permits dated January 12, 2023, that provides additional information.
Please share this information with the appropriate staff in your foundry. If you are unsure of the type of permit you have or if you have any questions, please contact NFFS Executive Director Jerrod Weaver at jerrod@nffs.org.