OSHA's ANPRM for Blood Lead Levels for Medical Removal
Date posted
November 3, 2022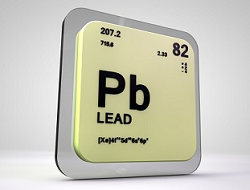 The Occupational Safety and Health Administration (OSHA) issued an Advance Notice of Proposed Rulemaking (ANPRM) to revise its standards for occupational exposure to lead in June of 2022. The ANPRM sought public input on modifying the current OSHA lead standards for both construction and general industry, such as foundries. The agency is considering a reduction in the blood lead level triggers for medical removal protection and medical surveillance based upon medical research which claim adverse health effects can occur in adults at lower blood lead levels than recognized previously in the existing OSHA lead standards.
The ANPRM requested comments on the following elements of the existing lead standards:
Blood lead level triggers for medial removal protection;
Medical surveillance provisions, including triggers and frequency of blood lead monitoring;
Permissible exposure limit;
Ancillary provisions for personal protective equipment, housekeeping, hygiene and training.
The current Permissible Exposure Level (PEL) for lead is 50 µg/m3, and the action level is 30 µg/m3, as an 8-hour time weighted average (TWA). When employees are exposed above the action level more than 30 days per year, those employees must be placed into a medical surveillance program. Medical surveillance programs included blood lead level monitoring to determine actual blood lead levels for each employee. According to OSHA, when an employee demonstrates a blood lead level of 50µg/dL (micrograms per deciliter) or higher as an average over the last 3 tests, that employee must be removed from lead work areas under what is known as medical removal. Employees must demonstrate blood leads less than 40 µg/dL with two sequential tests in order to return to work in lead work areas. (Note: Some states, such as California, Michigan, Washington and other State-plan states, may have lower PELs, Action Levels, and Blood Lead removal and return to work levels than the Federal OSHA requires).
OSHA is closely watching California and Washington as they work to update their own lead standards. California is considering a BLL removal of 20/30 µg/dL, a return-to-work level of 15 µg/dL, a PEL-TWA of 10 µg/m3 and an Action Level of 2 µg/m3. Washington State is considering BLL removal of 20/30 µg/dL, a return-to-work level of 15 µg/dL, a PEL-TWA of 20 µg/m3 and an Action Level of 10 µg/m3. This may provide some insight into where OSHA may be heading with their own lead regulations.
"I don't pour leaded brass" and "I am an aluminum shop, so I don't care about lead standards" are NOT reasons to ignore this important regulatory development. Should the OSHA lead regulations adopt a potential BLL removal level of 20/30 µg/dL, a return-to-work level of 15 µg/dL, a PEL-TWA of 20 µg/m3 and an Action Level of 10 µg/m3, the effect could be chilling for manufacturing in general, and foundries specifically.
For example, under a revised lead regulation as set forth above, many foundries, including aluminum foundries and foundries pouring iron and steel, will be above the action level due to trace amounts of lead common in some aluminum and iron alloy families. This will significantly increase costs related to medical surveillance programs, the cost of engineering controls to bring airborne exposure levels below the revised PEL, and the cost of a respirator program if engineering controls are not sufficient to reduce exposure levels below the PEL.
In addition, there are regions around the country where the background blood lead levels of the public are above the proposed BLL removal levels. How will foundries be able to hire new employees that come to work on day 1 above the BLL removal threshold? In addition, workers compensation rules usually find employers liable for contributing to injuries even if they did not cause that injury initially themselves. The impact on a foundry's worker comp claims would be catastrophic, and the industry's ability to hire new employees in those areas would be dramatically undermined.
The ANPRM officially closed on October 28, 2022. The next step in the regulatory process is for OSHA to work on an actual proposed rule. Once announced, we as an industry will better understand OSHA's plan for lead exposure in the workplace. As always, the NFFS Board of Directors and its Government Affairs Committee are actively tracking the issue and will be prepared to submit comments on behalf of our members when appropriate.