NFFS Participates in DLA Casting/Forging Summit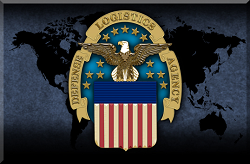 On June 22nd, NFFS was invited to participate in the Casting and Forging Summit conducted by the Defense Logistics Agency (DLA) and hosted by Dr. Glenn Starks from DLA Headquarters (J7). Attendees included representatives from DLA HQ J7, Research and Development, Aviation, Land and Maritime as well as industry attendees from eighteen companies. Topics included President Biden's Executive Order, DLA's profile in the casting and forging sector, and a DLA R&D brief that overviewed relevant casting and forging programs. The Summit concluded with DLA's question for industry, which prompted a discussion on the state of the industry, including supply chain disruption, labor concerns, industrial collaboration, and other emerging challenges. In total, some fifty-five people attended the Summit and provided feedback to the DLA on how to improve acquisition of cast/forge products.
The Summit resulted in a list of action items for DLA's consideration, including the following partial list:
Labor is a major concern for industry, affecting their ability to run at full capacity and provide the required DLA cast components;
DoD/DLA can be unattractive as a customer due to many issues, including extreme administrative burdens and onerous contractual requirements such as CMMC compliance;
DLA uses poor buying practices, including low order quantities, sporadic buying patterns, and a focus on lowest quoted price without regard to capability to perform;
Components and raw materials can be difficult to obtain;
First Article Testing is a difficult process with little communication from DLA;
Government policies over the past several decades have supported unfair trade from other countries, specifically the People's Republic of China.
A copy of the Casting and Forging Summit report is available upon request. Contact NFFS for additional information.