NFFS 2022 Industry Executive Conference Rescheduled—See You in October!
Date posted
January 20, 2022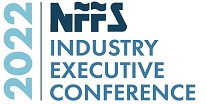 The Omicron variant of COVID-19 has spread rapidly across the United States, with every state reporting extremely high rates of community infection and transmission. This new wave has significantly impacted the ability of NFFS to provide a safe and healthy environment for our 2022 Industry Executive Conference (IEC) meeting attendees. Consequently, the Non-Ferrous Founders' Society has decided to reschedule its 2022 IEC from February 12-14, 2022 to October 15-17, 2022.
The meeting location will remain the same—the Westin Cape Coral Resort at Marina Village, located in Cape Coral, Florida—and the planned meeting content and social programs will be very similar to what was planned for the February meeting.
If you have already registered to attend the 2022 NFFS meeting, your registration will automatically transfer to the new meeting date. If you know that you cannot attend in October, or if you wish to make this decision at a later date, you may cancel your event registration and receive a refund by contacting NFFS at info@nffs.org any time prior to September 1, 2022.
If you made a February hotel reservation at the Westin Cape Coral, the hotel has automatically cancelled your February reservation and refunded any deposit paid. Everyone attending in October must make a new room reservation under the new date pattern. However, the room rate will remain the same at $269 plus $10 resort fee and 11.5% tax per night. The new room reservation link can be found on the meeting website.
If you registered to exhibit at the 2022 IEC Tabletop Exhibition, you do not need to rebook your tabletop exhibit. Your choice of tabletop location and your tabletop registration has been automatically transferred to the new meeting dates in October. If you know that your company will be unable to exhibit in October, you can cancel your exhibit reservation by contacting NFFS at info@nffs.org.
If your company is a sponsor of the 2022 IEC, NFFS has already transferred your sponsorship to the new conference dates in October. If you would rather cancel your event sponsorship entirely, please contact NFFS as soon as possible at to request a refund of your sponsorship funds.
While we will miss seeing our members, attendees, exhibitors and guests in February, we are looking forward to seeing each of you in October when we are able to conduct our planned meeting in a safe and healthy environment. We appreciate your continued support for NFFS and its Industry Executive Conference.