2023 IEC Social Events
February 24 – 26, 2023 • MGM Grand – Las Vegas
Founders' Classic Golf Tournament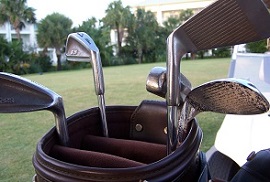 Friday, February 24, 2023
7:00 a.m. – 2:00 p.m.
The "Founders' Classic" Golf Tournament should be familiar to NFFS meeting attendees, as it has been included in almost every NFFS meeting since at least 1981. This year's tournament will be held at the Las Vegas National Golf Club, located just ten minutes from the MGM Grand. Golfers should meet in the main lobby of the hotel at 7:00 a.m. Registration fees include green fee and cart rental, and range balls. Buses depart at 7:00 am with an 8:00 am shotgun start. Includes breakfast. 
Cost: $175 per person, $49 for club rental
---
Welcome Reception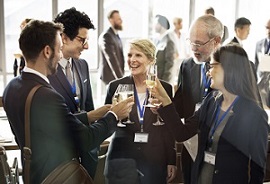 Friday, February 24, 2023
6:00 – 9:00 p.m.
The Welcome Reception is the perfect opportunity to eat, drink and network with some the brightest minds and most influential professionals in the non-ferrous metal casting industry. The Welcome Reception will open the IEC to help you relax, unwind and recharge in preparation for the following day.
---
Spouse/Guest Breakfast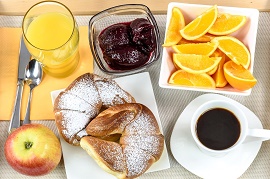 Saturday, February 25, 2023
8:00 a.m. – 9:30 a.m.
Spouses and guests are invited to join us in this special event created just for them! While your spouses or significant others are attending the morning's education sessions, let NFFS treat you to a casual and relaxing breakfast with other IEC guests.
---
NFFS Business Luncheon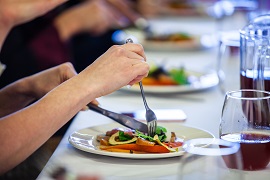 Sunday, February 26, 2023
12:30 – 2:00 p.m.
The NFFS business luncheon is the "official" annual meeting of the Society. During this meeting, members will be asked to vote to ratify the 2022 class of officers and directors for the Society. The Board of Directors and its operating committees will provide an annual report on their activities and successes over the past year. Finally, 2022 NFFS President Andrew Iannettoni will make his outgoing remarks, welcome the new incoming president, and announce the location of the 2023 Industry Executive Conference.