2023 IEC Education
February 24 – 26, 2023 • MGM Grand – Las Vegas

"Inflation, Supply Chain and Macroeconomic Trends in 2023"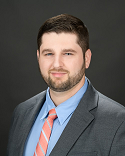 Patrick Luce, ITR Economics
Saturday, February 25, 2023 – 8:30 – 10:00 a.m.

With the U.S. economy quickly recovering from the economic impact of the COVID-19 pandemic, it is time to re-evaluate how the economy is operating in an era of unprecedented government stimulus spending, supply chain disruption and dramatic labor shortages. Patrick Luce of ITR Economics will review short-term and long-term economic forecasts for the U.S. and global economies, review business cycle phases, and identify trends in leading economic indicators which can provide insights on how inflation, interest rates and taxes might affect your foundry in the future.
"Five Ways to Control and Reduce Foundry Insurance Costs"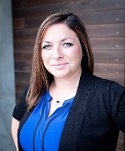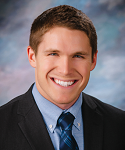 Katie Hensley and Colin Green, Cottingham & Butler
Saturday, February 25, 2023 – 10:30 – 11:15 a.m.

Do you want to take control of your property and casualty insurance costs? The foundry industry is experiencing extreme hardened market conditions, causing substantially higher premium rates, deductibles, and retentions. Cottingham & Butler's Foundry Team is proactively attacking what is controllable to drive down exposures and rates. The Cottingham & Butler expert panel will present five ways to manage risk and drive down total cost. Executives in the foundry industry will walk away knowing what specific strategies they can implement to take control of their business insurance spend and drive their total cost of risk down over time.
"How to Protect Your Company's Receivables, Avoid Credit Losses and Grow Your Company's Sales Safely in a Challenging Credit Environment"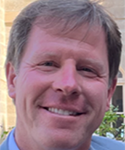 Mark Matheney, Global Commercial Credit LLC
Saturday, February 25, 2023 – 11:15 a.m – 12:00 p.m.

Learn more about Credit Insurance and its' many benefits as a proactive financial risk management tool designed to protect one of your company's most valuable assets - your accounts receivables. Learn how it can safely expand sales, eliminate catastrophic losses, avoid credit losses (and secure timely recoveries when they do occur), provide helpful credit decision support and enhance receivables-based borrowing arrangements.



"Winning the War for Talent"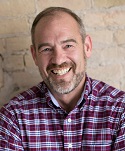 Chris Czarnik, Workforce Development Expert
Sunday, February 26, 2023 – 8:30 – 10:00 a.m.
There isn't an organization out there that hasn't struggled to fill open positions with the best people possible. And once you have them, how do you keep them? "Winning the War for Talent" addresses the challenges of today's job market and reveals how your organization can adapt in order to recruit, retain, and develop your employees.
Recruiting is no longer as easy as posting jobs on a job board and waiting for the resumes to pile in. Starting with creating a sales-minded HR team, Chris Czarnik, creator of the groundbreaking Human Search Engine process for job seekers and a twenty-year veteran of HR and operations management, lays out the foundation for making your company the one people want to work for.
Retaining your top talent once you have them is easy, right? Not quite. Czarnik identifies the primary reasons great employees leave and how you can prevent that from happening at your company. Leave with an actionable plan to keep your employees invested in their growth, as well as a copy of Chris Czarnik's book, Winning the War for Talent.
"Smart Manufacturing: The Pathway to Success"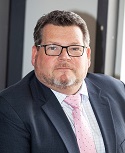 Andy Schelke, Roberts SInto Corp.
Sunday, February 26, 2023 – 10:30 – 11:15 a.m.
Industry 4.0 is driving the collection of information to effectively improve manufacturing efficiencies. Smart manufacturing utilizes this collection of existing data within the manufacturing process. The data is translated to a usable information in the form of dashboards that will aid the industry in understanding predictive maintenance, quality and OEE. Many educational institutions are working on smart manufacturing technologies, and this is leading to real word applications in foundries. Purdue University, for example, has a great smart manufacturing curriculum which has immediately applicability for non-ferrous foundries and will be reviewed in detail. Additional topics will include information on how data collection and smart manufacturing can positively affect foundry's operations including predictive maintenance, quality, production, and planning.
"OSHA and EPA Regulatory Update"
Martha and Skip Guimond, Joseph A. Guimond & Associates
Sunday, February 26, 2023 – 11:15 a.m. – 12:30 p.m.

Skip and Martha Guimond join us once again to discuss the OSHA and EPA issues that affect our foundries and our industry. Learn from the experts about recent OSHA and EPA enforcement trends, and receive specific guidance on the most effective compliance strategies to use in the foundry. Skip and Martha's no-nonsense approach strips the mystery from the regulations, leaving you with clear and actionable information that you can use to improve your company's programs.