We are pleased to announce that a new foundry member has joined the Non-Ferrous Founders' Society. Please join us in welcoming Eck Industries to NFFS!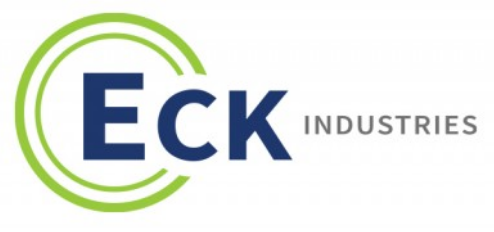 Eck Industries, Inc.
1602 North 8th Street
Manitowoc, WI 54220
www.eckindustries.com
About: "Specialists in Premium Aluminum Castings. ISO 9001:2008 Registered Company. Dry Sand (air set), Shell Sand, Permanent Mold and Low Pressure Permanent Mold. Digital X-Ray and dye penetrant. Pouring 200, 300, 500 and 800 series alloys. 1/2 pound to 750 pound castings.
Flagship castings are the A206 final drive housing for Bradley Fighting Vehicles and 200 series air & liquid-cooled cylinder heads for small aircraft and helicopters.
Eck is collaborating with Oak Ridge National Lab and the Critical Materials Institute on the development of Al-Cerium alloy that will alloy aluminum to perform at extremely high temperatures. And, Eck is an advanced user of MAGMA and WinCast simulation software to assist in property prediction for product design and in the design of tooling.
Eck serves the military, aviation, hybrid & electric trucks and buses, medical, high performance automotive, space flight and industrial markets. Key market needs are lightweighting, reliability & toughness, elevated temperature performance, and efficient castings that require a talented foundry and process discipline."