Back to NFFS Items for Purchase
Online Ad Retargeting Campaign - Basic
Advertising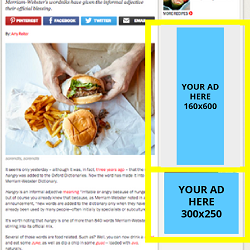 NFFS online advertising campaigns use "ad retargeting" technology to target the NFFS online audience with ads from your company. Your ads will appear on multiple websites and mobile apps, following the NFFS audience as they browse the internet. Online advertising is sold according to the number of times that your company's ads will be shown to internet users—AKA "impressions." These impressions will take place over a period of time that you choose (default is 30 days). Note: Online advertising is only available to NFFS member companies.
Download the Online Advertising brochure for full details.
Impressions: 20,000
Design Specifications: Please send ads in the three most common online sizes (all three sizes required):
Leaderboard (728x90px)
Wide Skyscraper (160x600px)
Square Pop-Up (300x250px)

Ads should be .JPG, .PNG, or .GIF images, 90 dpi or greater resolution.
Deadline: Ads should be submitted at least 3 business days prior to the desired start date of the campaign.
Ad design services are available. Contact erin@nffs.org for information.
---