NFFS 2022 Industry Executive Conference
Social Events
Networking Events
Welcome Reception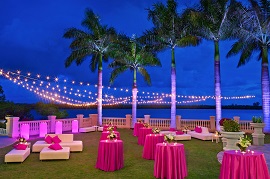 Saturday, October 15, 2022
6:00 – 9:00 p.m.
The Welcome Reception is the perfect opportunity to eat, drink and network with some the brightest minds and most influential professionals in the non-ferrous metal casting industry. The Welcome Reception will be held outdoors (weather permitting) on the Westin Cape Coral Resort's beautifully landscaped Gazebo Lawn, kicking off the IEC social program with three hours of warm weather and beautiful Florida sunsets to help you relax, unwind and recharge in preparation for the following day.


---
Spouse/Guest Breakfast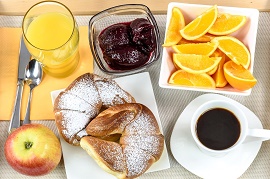 Sunday, October 16, 2022
8:00 a.m. – 9:30 a.m.
Spouses and guests are invited to join us in this special event created just for them! While your spouses or significant others are attending the morning's education sessions, let NFFS treat you to a relaxing breakfast featuring speaker and local historian Janel Trull, who will present "Land Sales and Tall Tales: The History of Cape Coral." Janel is the Executive Director of the Cape Coral Museum of History and a 21-year veteran of Florida museums.


---
NFFSocial: Casino Night!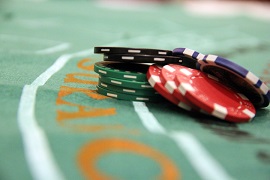 Sunday, October 16, 2022
6:00 p.m. – 9:00 p.m.
Our casino night is a Las Vegas themed event where you get to experience the fun and excitement of playing in a real casino, coupled with the 'high-roller' feel you would expect from a live NFFS event! All meeting attendees will receive a bankroll to start when the doors open. Earn additional funds by interacting with our tabletop exhibitors, or purchase additional funds from our cashier. All funds raised go to benefit the NFFS Scholarship Program which provides meaningful scholarship support to students considering careers in the foundry industry.


Dinner and Drinks Sponsored by: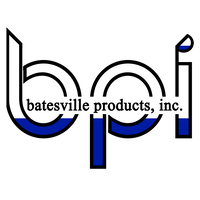 ---
NFFS Business Luncheon & Annual Meeting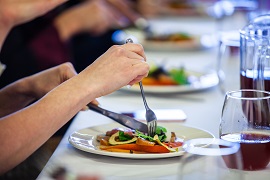 Monday, October 17, 2022
12:00 – 1:30 p.m.
The NFFS business luncheon is the "official" annual meeting of the Society. During this meeting, members will be asked to vote to ratify the 2022 class of officers and directors for the Society. The Board of Directors and its operating committees will provide an annual report on their activities and successes over the past year. Finally, 2021 NFFS President Andrew Iannettoni will make his outgoing remarks, welcome the new incoming president, and announce the location of the 2023 Industry Executive Conference.


Business Luncheon Sponsored by: