OSHA seeking industry input on heat injury and illness rule
Date posted
August 14, 2023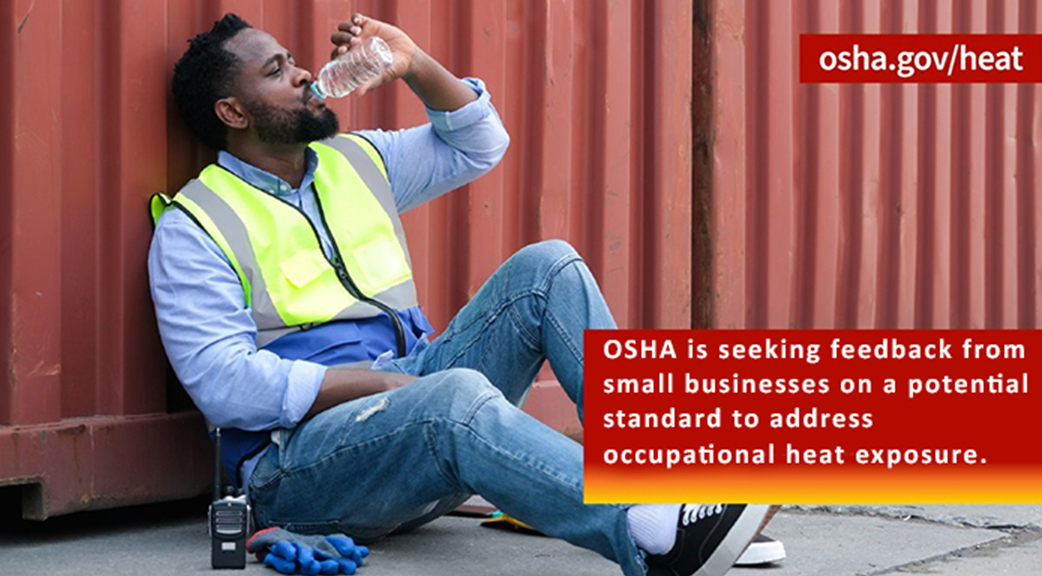 Did You Know?
The Occupational Safety & Health Administration (OSHA) is in the process of developing a new Heat Injury and Illness Prevention in Outdoor and Indoor Work Settings regulation and has requested feedback from small businesses to ensure the rule is workable for businesses of all sizes. Representatives from small businesses, local governments, and non-profit organizations will be asked to join small-group video conferences on the possible impacts of a heat injury and illness prevention standard.
If you represent a small business, this is your opportunity to discuss your concerns and current practices for protecting workers from heat-related injuries and illnesses. Panels will be convened virtually to listen to comments on possible options for a standard.
Who can participate? Small businesses, small local government entities, and non-profit entities. Check the SBA Table of Size Standards to see if you qualify or contact OSHA or SBA Advocacy for assistance.
Which industries can participate? Feedback is welcomed from a wide range of sectors and any industry that might be affected by a potential standard. Non-Ferrous foundries need to be well represented!
How do you participate? Review potential options for a heat-specific standard and provide input during a small-group videoconference with other participants.
Interested in participating? Contact Bruce Lundegren from the Office of Advocacy at the Small Business Administration (SBA) at (202) 205-6144 or bruce.lundegren@sba.gov, or OSHA at OSHAEvents_DSG@dol.gov.
NFFS and its Government Affairs Committee will be happy to assist your foundry with drafting comments for use during the video conferences. Please contact NFFS Executive Director Jerrod Weaver for additional information or to participate as a small entity representative for this important opportunity.