2023 IEC Speakers
Speakers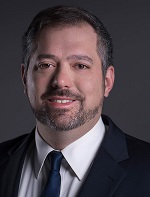 Chuck Badics
Chuck Badics has spent his 20-year career in the corporate tax world. He worked as the Corporate Tax Lead at Thomson Reuters for 10 years before advancing to a role at ADP helping accountants with their clients' taxation needs. Chuck has been at DST Advisory Group for four years and helped hundreds of clients save millions in tax dollars. Chuck graduated from Central Michigan University with a Bachelor of Science degree.
---

Martha & Skip Guimond
Martha and Skip Guimond of Joseph A. Guimond and Associates have worked with NFFS members for over 20 years as OSHA and EPA compliance specialists. They are well known as foundry industry experts in providing no-nonsense OSHA compliance assistance and advice. Skip & Martha provide insights and strategies to deal with the latest regulatory developments from OSHA and the EPA.
---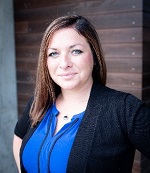 Katie Hensley
Katie Hensley began her insurance career as a Workers' Compensation Adjustor and was responsible for managing claims across multiple jurisdictions for high deductible, self-insured, and captive clients. Katie used her extensive claims handling experience and leadership skills to help build and lead the Risk Management Brokerage Claims & Safety Advocacy Team. Today, Katie is a Property & Casualty Broker specializing in manufacturing and foundry clients. Katie's success is in direct correlation with how she communicates and interacts with current and prospective clients. Starting from the first interaction, she wants to understand and recognize needs, and then, begin to work together, developing a solid foundation through connection and collaboration.
---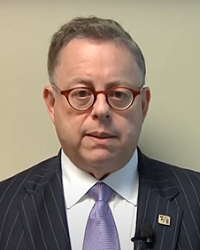 Jeff Korzenik
Jeff Korzenik is Chief Investment Strategist for one of the nation's largest banks, where he is responsible for the investment strategy and the allocation of over $40 billion in assets. For more than 30 years, Jeff has been known in the investment management industry for the clarity and originality he brings to complex challenges. A regular guest on CNBC, Fox Business News, and Bloomberg TV, his insights into the economy, markets, manufacturing, and the workforce are frequently cited in the financial and business press. Jeff is the author of a book on the business case and best practices for hiring people with criminal records published by HarperCollins Leadership in April 2021.
---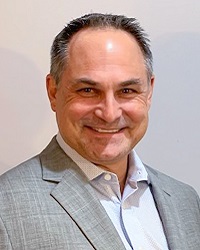 Andrew Renkey
Andrew Renkey earned a Bachelor of Arts in business from Grove City College in 1987. After completing his education, he served a total of 10 years as a commissioned officer in the United States Marine Corps, attaining the rank of Major. Mr. Renkey completed 16 years of experience in automotive and power solutions manufacturing, serving in various management positions of increased responsibility within the Unites States and Canada. In 2011, Mr. Renkey transitioned into the foundry business with Ligon Industries. He has been Group President-Ligon V-Process Aluminum Foundry Group since 2016, where he is responsible for two highly-automated vacuum process foundries. To remain aware of changes in the field, he maintains his professional affiliations with the Penn State University Metal Casting Advisory Committee, the American Foundry Society, where he is a national board member, and the Non-Ferrous Founders' Society, where he sits as a member of the board. For his military performance, Mr. Renkey was recognized with a National Defense Service Medal, the Kuwait Liberation Medal, the Navy Commendation Medal, a Combat Action Ribbon, and a Presidential Unit Citation.
---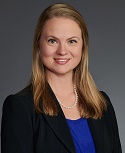 Lauren Saidel-Baker
Lauren Saidel-Baker, CFA, is a speaker and economist at ITR Economics. She provides consulting services for small businesses, trade associations, and Fortune 500 companies across a spectrum of industries. Since joining ITR Economics, Lauren has brought enthusiasm and in-depth insight into various industry trends. She always exceeds her audiences' expectations, and her experience in the financial industry supports her extensive knowledge of the applicability of ITR Economics' programs. Lauren graduated with honors from Wellesley College, double majoring in economics and religion. Her attention to detail and ability to understand the needs of each of her clients make her an incredible asset to ITR Economics.
---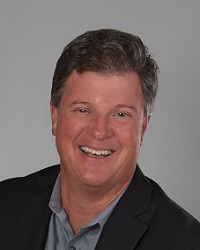 Greg Schwem
More than just a business humorist, Greg Schwem is also an author, nationally syndicated humor columnist, TV travel host, award-winning greeting card writer and creator of funnydadinc, voted one of the top Dad humor sites of 2020. He has shared the concert stage with the likes of Celine Dion and Keith Urban. Greg's show provides a hilarious look at today's corporate environment and the latest tools used to conduct business. His client list includes such corporate heavyweights as McDonald's, Microsoft, General Motors, IBM, and even the CIA. In addition to his hefty speaking schedule, Greg writes a bi-weekly humor column nationally distributed by Tribune Media Services. He also is the author of Text Me If You're Breathing: Observations, Frustrations and Life Lessons From a Low-Tech Dad and The Road to Success Goes Through the Salad Bar: A Pile of BS (Business Stories) From a Corporate Comedian.
---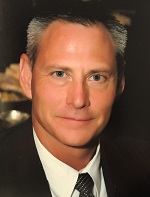 Chris Shanks
Chris Shanks is the Executive Vice President and General Manager of the Ford Meter Box Company (FMB), and serves on its board of directors. Over his 22 years with FMB, he has held positions as Plant Manager and Senior Vice President. As the General Manger, Chris is responsible for all end-to-end operations in Wabash, IN from supply chain through manufacturing and distribution. During his time at FMB, he has played key roles in the implementation of a modern ERP system, assembly cells, automation implementation, and the development of a North American distribution network.
Prior to joining FMB, Chris was the Vice President of Machining and Assembly for Atchison Casting's North American operations. He also held positions at Johnson Controls Automotive Dallas Facility as a Quality Manager and Industrial Engineering Supervisor. Chris's career started at Boeing Aircraft as an Industrial Engineer in Wichita, Kansas. Chris earned a Master of Science degree in Management and multiple undergraduate degrees.
---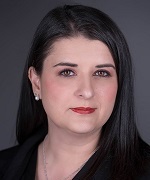 Diane Stogiannes
Diane has over 15 years of experience in R&D Tax Credits, servicing clients in both Canada and the United States. Diane holds a B.Sc. (Hons) in Chemistry, and a certification in Metallurgy – Iron & Steelmaking. Diane is a national speaker on the subject who has spoken on the subject of the R&D tax credit to over half of the Fortune 500. She is also a patented co-inventor in the field of Structural Engineering. She resides near Niagara Falls, New York.
---

Janel Trull
Janel Trull, Executive Director of the Cape Coral Museum of History, received her Bachelor of Arts in History from the University of Southern California, and her Master of Arts in Public History from the University of West Florida. A 21-year Museum veteran, Janel has worked throughout Florida, with her career often focusing on preserving and curating collections. She has worked with collections of original documents and photographs, vintage automobiles, antique clothing, and everything in between. She has researched, curated, designed, and installed numerous exhibitions, as well as written accompanying exhibition catalogs. Prior to joining the Cape Coral Museum of History as Executive Director in 2019, she worked as Associate Curator at the Flagler Museum in Palm Beach, Florida, for 5 years and was the Curator for the Elliott Museum in Stuart, Florida, for seven years before that.