NFFS 2022 Industry Executive Conference
October 15-17, 2022 - Cape Coral, Florida
Network, Learn, and Socialize at the 2022 Industry Executive Conference on October 15-17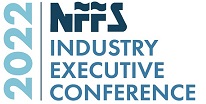 Industry meetings and events are an important part of any industry's development and sustainability. New ideas are exchanged and relationships are strengthened. New technologies are presented, and concerns regarding the industry's most pressing problems are addressed. It is no wonder industry leaders are eager to return to industry trade association conferences and events. The reason is simply that there is REAL VALUE in attending meetings like the 2022 NFFS Industry Executive Conference.
NEW in 2022!

Decreased

Registration Fees,

Expanded

Agenda
How often do you hear that conference prices have decreased while the activities have increased? NFFS has done it! This year's First Attendee registration price has been reduced by $300, and the Additional Attendee and Spouse/Guest rates are down $100, compared to previous years. Even better, we have added an opening keynote session on Saturday afternoon prior to the Welcome Reception.
---
Why Attend?
Here are five compelling reasons for you to register to attend the 2022 NFFS Industry Executive Conference:
Outstanding Speakers and Educational Content
Sometimes, we work so hard in our businesses that we become isolated and miss important new ideas and concepts that are relevant to our companies. Attending the 2022 NFFS meeting is a great way to learn more about issues affecting your foundry, including: post-pandemic economic conditions, the worker shortage, regulatory compliance, and more!
Industry Networking and Relationship Building
The NFFS meeting is a great place to meet other industry leaders—and to be seen as an industry leader yourself. Attend the industry's largest annual meeting of non-ferrous foundry leaders, and you are sure to find friends and colleagues who share your passion for metalcasting. Many times, the relationships you build at NFFS industry meetings provide meaningful contacts and resources that pay benefits for years to come.
Exposure to New Technologies and Industry Suppliers
Discovering new technologies and innovative approaches is absolutely essential for your business to remain competitive. Who better to learn from than the subject-matter experts representing those vendor companies? Visit with these thought-leaders at the Industry Executive Conference, and turn them into friends and allies for your business.
Unrivaled Social Program
Have fun with interesting people! Too often, we forget that work should also be enjoyable. Spending quality time with your industry colleagues in a social environment can be rewarding and add a layer of enjoyment to your trip. This year's Industry Executive Conference again includes a robust social program, including the ever-popular Sunday night "NFFSocial" event featuring a casino night theme—don't forget to bring your spouse!
Florida in October
The Westin Cape Coral Resort at Marina Village, host hotel of the 2022 Industry Executive Conference, is ideally located in a vibrant resort community near Fort Myers, Florida, where guests enjoy moderate temperatures year round. Attend for the education, networking and social activities, but enjoy them in Florida's pleasant October weather. Come and see for yourself!
---
Health & Safety
NFFS considers the safety of our 2022 IEC attendees to be our top priority. Please review our latest Health & Safety Policy for the 2022 IEC for important information about attending this event. NFFS will be closely monitoring COVID-19 and travel-related circumstances during the weeks approaching the event. As conditions can change rapidly, please be aware that safety protocols may change based on the requirements and recommendations of the CDC and local health authorities.

Thank You to Our Sponsors
| | | | | |
| --- | --- | --- | --- | --- |
| | | | | |
| | | | | |