NFFS Urges Congress to Pass the Miscellaneous Tariff Bill
Date posted
January 7, 2022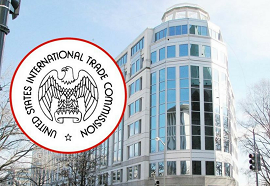 The Non-Ferrous Founders' Society, under the leadership of the Government Affairs Committee, enjoined a letter written by the National Association of Manufacturers (NAM) urging Congress to support the 2021 Miscellaneous Tariff Bill (MTB).The letter was sent to Congress on December 2nd.
The MTB corrects, on a temporary basis, historical distortions in the U.S. tariff code by eliminating border tariffs on imported products for which there is no or insufficient domestic production and availability. Without the MTB, these distortions would undermine jobs and the competitiveness of manufacturers in the United States.
The Miscellaneous Tariff Bill Act of 2018 passed the House by a 402-0 vote, passed the Senate by unanimous consent and was signed by President Trump. Tariff relief under the bill, which expired on December 31, 2021, has boosted U.S. GDP annually by as much as $3.3 billion and output annually by as much as $6.3 billion, according to the U.S. International Trade Commission.
Based on analyses by the National Association of Manufacturers, the MTB would eliminate import tariffs of more than $1.5 billion over the next three years, bolstering manufacturers and other businesses in the United States, especially small and medium-sized manufacturers. If the MTB is not passed, manufacturers and other businesses will pay more than $1.3 million per day starting in January in out-of-date, distortive and anticompetitive import tariffs on products not made in the U.S. or not available in domestic markets.