Donate to the NFFS Scholarship Program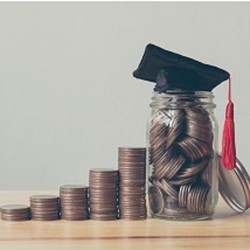 The Non-Ferrous Founders' Society (NFFS) Scholarship Program was created to help develop the next generation of foundry leaders and innovators for our industry.
By providing meaningful scholarship support to students considering careers in the foundry industry, NFFS is exposing our nation's best and brightest to the tremendous opportunities available in non-ferrous foundries. Please consider contributing to the NFFS Scholarship Program today!
DONATE TO THE NFFS SCHOLARSHIP PROGRAM

Previous NFFS Scholarship Recipients
Below are several of the most recent recipients of the NFFS Scholarship Program award and shows your scholarship donations at work!
Mitch Millner, University of Wisconsin - Platteville (2022)
$2,500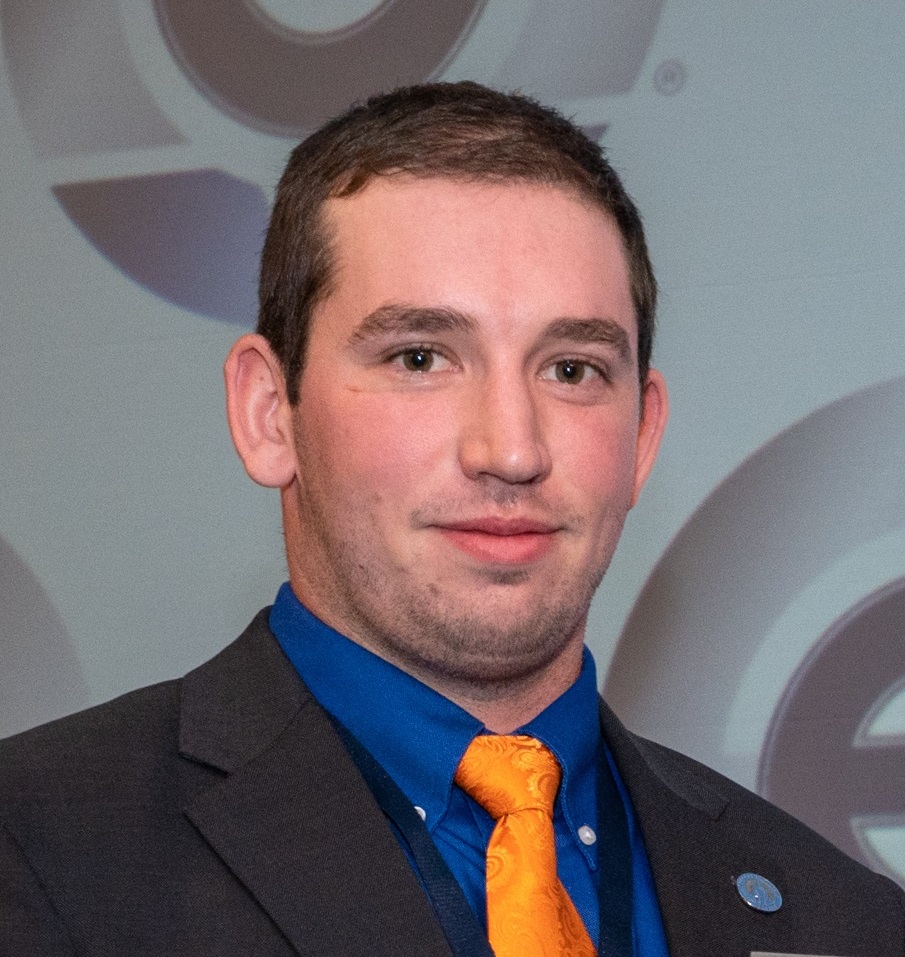 In 2022, NFFS awarded the 2022 NFFS Scholarship to Mitch Millner, a senior studying Industrial Technology Management at the University of Wisconsin-Platteville. While attending school, Mitch was employed as a Project Engineer at NFFS member foundry Olson Aluminum Castings in Rockford, Illinois, and he previously held internships at Olson Aluminum and at Ameriquip Corporation. Also during his college career, Mitch (along with his teammates) won two "Casting of The Year" 1st place awards as well as a 1st place award for the Cast in Steel competition. Mitch distinguished himself from other NFFS Scholarship applicants through his exemplary essay documenting his foundry experience and interests, as well as through his experience with non-ferrous metals and a desire to someday own his own foundry.
Jacob Belke, Michigan Tech (2021)
$2,500
In 2021, NFFS selected Jacob Belke, a PhD student studying Materials Science and Engineering at Michigan Tech, to receive a $2,500 college scholarship. As a PhD student and full-time employee of Mercury Marine in Wisconsin, Jacob was a non-traditional scholarship recipient. However, he distinguished himself from other scholarship applicants through his high academic achievement (he has a 4.0 GPA) and his extensive work experience in the foundry industry. Prior to working for Mercury Marine, Jacob held positions with Neenah Foundry, Nucor, Bradken Atchison, and Fairfield Castings. In the essay accompanying his scholarship application, Jacob wrote, "My interest in metal casting started when I saw my first aluminum pour on a department tour in my first semester as an undergrad. I was immediately hooked and knew this was the career for me. I love a hands-on engineering discipline and metallurgy was the best fit for allowing me to do what I love."


Daniel Long, Cal Poly-Pomona (2020)
$2,500
Daniel, a senior in Manufacturing Engineering at Cal Poly-Pomona when won a NFFS Scholarship, distinguished himself from other scholarship applicants through his quality work experience and understanding of the metalcasting process. He worked as an intern at Consolidated Precision Products throughout his senior year, where he "collaborated with a team of engineers to correct defects," "assisted in new product introduction," and "performed time studies and modified Standards of Operations to improve throughput while reducing cycle time and waste." In the essay accompanying his scholarship application, Daniel wrote, "My big picture is management. As I learn and grow myself into the engineer that I want to be, I will also be learning all the factors that go into casting. There is still much to learn as I am just starting my career. This is scary but still excites me. I hope I can continue to learn and grow in this career path."


Maria Alverio, University of Northern Iowa (2019)
$2,500
Maria worked as a lab assistant at the UNI Metal Casting Center for three years, and spent two summers during her college career in metalcasting internships, first at Clow Valve in Oskaloosa, Iowa, and more recently at Carley Foundry, an aluminum and steel foundry located in Minneapolis, Minnesota. Maria also worked with her professor, Scott Giese, on a Defense Logistics Agency research grant. In the essay accompanying her scholarship application, Maria wrote, "I fell in love with metal casting as a first semester freshman, seeing molten aluminum for the first time. From that moment forward, I knew metal casting was what I wanted to do the rest of my life... I plan on pursuing a career as a Process Engineer or a Casting Engineer to improve casting defects."

Thomas Houston, Tennessee Technological University (2019)
$1,250
Thomas House, a U.S. Air Force veteran, served as President of the American Foundry Society Student Chapter at Tennessee Tech, as well as a Student Ambassador for the College of Engineering and a member of the Student Veterans Organization. In 2017, he won the National Skills USA competition in Additive Manufacturing and received his SME certification in Additive Manufacturing. He spent the summer of 2018 working as a Process Engineer for Waupaca Foundry. When asked about his career objectives, Thomas wrote, "I would love to work somewhere that was either currently using or is planning to use additive manufacturing for one of their processes. Anything from 3D sand printed patterns, cores, molds, wax patterns for investment casting, hard tooling, or even printing directly to metal. I know the future in casting has additive manufacturing in it, and I would love to be a part of it."
Richard Clark, Mohawk College (2019)
$1,250
Richard Clark spent four years maintaining a full-time schedule at both work and school while attending Mohawk College in Ontario, Canada. At graduation, he already had five years of foundry experience, first with Custom Aluminum Foundry, and then as a Quality Assurance Technician with Cambridge Brass, a NFFS member foundry producing brass fittings for the waterworks industry. In the essay accompanying his scholarship application, Richard wrote, "I believe that maintaining a full-time work and school schedule has taught me the importance of a positive and impactful work ethic. I am grateful for the exposure I have received in the short four years since I first walked into the foundry… I take pride in the castings I have produced and am blessed to be a part of the unified community that the metal casting industry offers."
Aidan King, University of Alabama-Birmingham (2018)
$1,000
Aiden King displayed an impressive combination of academic achievement and participation in extracurricular activities with metal casting industry groups like the American Foundry Society (AFS), Women in Metalcasting, and UAB's Materials Processing and Development Center. She also gained a wide range of skills and experiences important to foundry work, including lean processing and optimization, while working with non-ferrous metals as an intern at Hubbell Power Systems. In her application for the NFFS Scholarship, she wrote, "I am constantly working towards making industry more reliable, safe, resourceful, and inventive. While each experience may look different...I am always striving for excellence and furthering innovation for metal casting."

Jacqueline Walters, The Ohio State University (2018)
$1,000
Jacqueline Walters graduated in December of 2018 with a special designation for being a Humanitarian Engineering Scholar. She displayed an impressive combination of educational performance, volunteer activities, and professional experience, including an internship with NFFS member foundry Ford Meter Box. Jacqueline stated that her ultimate goal is to "lead projects focused on engineering new light-weight, high strength alloys," and NFFS is confident that she will be successful in her endeavors.