NFFS 2022 Industry Executive Conference
Education Sessions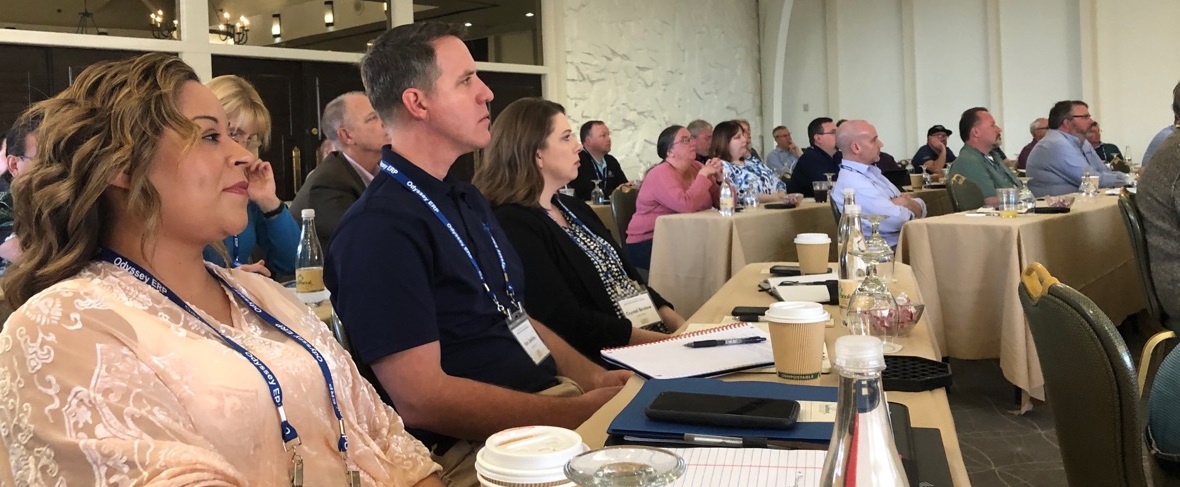 "The Economic Outlook for Foundries in the Post-COVID Era"
Sunday, October 16, 2022 - 8:00 – 10:00 a.m.
Lauren Saidel-Baker, CFA, ITR Economics

With the U.S. economy quickly recovering from the economic impact of the COVID-19 pandemic, it is time to re-evaluate how the economy is operating in an era of unprecedented government stimulus spending, supply chain disruption and dramatic labor shortages. Lauren Saidel-Baker of ITR Economics will review short-term and long-term economic forecasts for the U.S. and global economies, review business cycle phases, and identify trends in leading economic indicators which can provide insights on how inflation, interest rates and taxes might affect your foundry in the future.
"Five Ways to Control and Reduce Foundry Insurance Costs"
Sunday, October 16, 2022 - 10:30 – 11:30 a.m.
Katie Hensley, Cottingham & Butler
Do you want to take control of your property and casualty insurance costs? The foundry industry is experiencing extreme hardened market conditions, causing substantially higher premium rates, deductibles, and retentions. Cottingham & Butler's Foundry Team is proactively attacking what is controllable to drive down exposures and rates. The Cottingham & Butler expert panel will present five ways to manage risk and drive down total cost. Executives in the foundry industry will walk away knowing what specific strategies they can implement to take control of their business insurance spend and drive their total cost of risk down over time.
"The Best Possible R&D Tax Credit Process for Foundries"
Sunday, October 16, 2022 - 11:30 a.m. – 12:30 p.m.
Chuck Badics and Diane Stogiannes, DST Advisory Group
The R&D Tax Credit can be an incredible tax savings for NFFS members. If you're not claiming the credit, attend this session to learn the basics. If you are claiming the R&D tax credit, attend this session to learn how to improve the process. This session will teach you how to improve the R&D tax credit process in these three ways: spend less time on the process, find often-overlooked expenses that qualify for the credit, and make your claim more defensible and solid. DST Advisory Group has many clients in the foundry industry and will share real world examples and stories from their clients in this interactive session. The session will help you answer these questions:
Does my company qualify for the credit?
How do I file for the credit?
What types of activities might a NFFS member have that qualify for this tax credit?
"How Second Chance Hiring Works for Your Business and the Community"
Monday, October 17, 2022 - 8:00 – 9:00 a.m.
Jeff Korzenik, Fifth Third Bank
As birth rates decline and the labor market tightens, the "richest pool of potential" in the economy are people who have been touched by the justice system, according to Jeff Korzenik, Chief Investment Strategist at Fifth Third Bank. Mr. Korzenik is a national advocate for second chance employment and author of Untapped Talent: How Second Chance Hiring Works for Your Business and the Community. He will join NFFS to describe how second chance programs operate and how they can be beneficial both to foundries struggling to find employees as well as to people touched by the criminal justice system. Meeting attendees will receive a free copy of his book as an added bonus.
"Employee Recruitment and Retention Strategies" Panel Discussion
Monday, October 17, 2022 - 9:00 a.m. – 10:00 p.m.
Jeff Korzenik, Fifth Third Bank
Andy Renkey, Harmony Castings LLC/TPi Arcade Inc.
Chris Shanks, Ford Meter Box
George Mugford, Bunting Bearings LLC
Foundries continue to report significant difficulty in locating and hiring quality employees for their operations. Our panel of foundry industry leaders will engage in an open dialogue about their own experiences, triumphs, and challenges in hiring and retaining employees, and will discuss some of the recruitment strategies they have implemented in their own foundries. Jeff Korzenik, national advocate for second chance employment programs, joins our panel as a special guest. Session attendees will have the opportunity to ask questions of our panel and will leave with new ideas to consider as they work on their own hiring practices.
"Ensuring Your OSHA and EPA Programs are Ready for 2022"
Monday, October 17, 2022 - 10:30 – 11:45 a.m.
Martha and Skip Guimond, Joseph A. Guimond & Associates
Skip and Martha Guimond join us once again to discuss the OSHA and EPA issues that affect our foundries and our industry. Learn from the experts about recent OSHA and EPA enforcement trends, and receive specific guidance on the most effective compliance strategies to use in the foundry. Skip and Martha's no-nonsense approach strips the mystery from the regulations, leaving you with clear and actionable information that you can use to improve your company's programs.